Savory Beef Burgers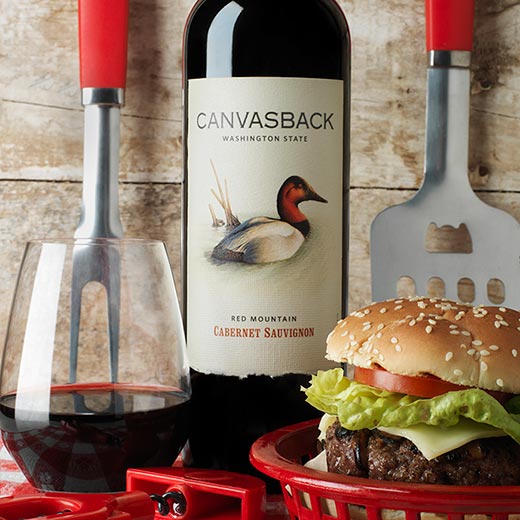 Yield: 8 servings
Prep: 20 minutes | Cook: 25 minutes
Total Time: 45 minutes
An American classic, this burger will have grill-masters and guests ready for the next cookout. The beef patty can easily be dressed up or down with classic or trendy toppings. Juicy cheeseburgers are always a summer favorite but if we're being honest, this recipe stays in our rotation all year long.
Ingredients
Tip: For sliders form the patty with ⅓ of a normal size burger and purchase slider-size buns!
Burgers:
2 ½ lbs Ground Beef
1 cup Bread Crumbs
2 tbsp Oregano, chopped
2 cups Duxelle, see below
8 slices Provolone Cheese
8 Hamburger Buns or Kaiser Rolls
8 Red Leaf Lettuce Leaves
8 Large Slices of Tomato
Salt and Pepper
Duxelle:
¼ cup Shallots, minced
2 tbsp butter
1 lb white mushrooms, diced
½ cup heavy cream
½ cup breadcrumbs
Salt and Pepper
Preparation
Burgers:
Gently mix the beef, breadcrumbs, duxelle, oregano and season with salt and pepper. Form into 8 even patties.
Lightly butter a flat top of griddle. Brown the patties on both sides and finish in a 350 degree oven for 12‐15 minutes. Top each patty with a slice of cheese and melt.
Slice each roll open and butter both sides and grill bread. Place burger on the grilled bread and top with lettuce and tomato.
Duxelle:
Sweat shallots in butter on low heat for 5 minutes.
Add mushrooms and sauté until completely dry. Season with salt and pepper. Add heavy cream and simmer until thickened. Add breadcrumbs and combine. Chill before using.
Take a look at our recommended pairing below.