Turkey Chili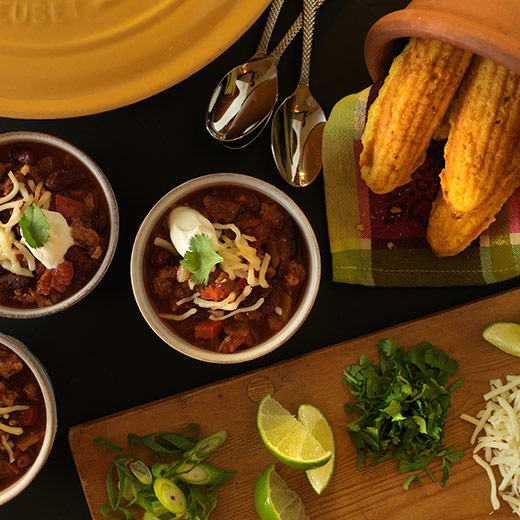 Yield: 4 servings
Prep: 15 minutes | Cook: 45 minutes
Total Time: 1 hour
Ingredients
Olive oil
1 Medium to large onion, finely diced
5 Cloves garlic, minced
2 Tbsps tomato paste
1 cup dark beer
(1) 28-ounce can diced tomatoes
1 Tbsp + 1 tsp Chili powder
2 Tbsps Dried coriander, toasted and ground
1 Tbsp Oregano
1 tsp Cinnamon
2 Tbsps Salt
1 lb ground turkey breast
1 Can kidney beans, drained & rinsed
1 Red bell pepper, diced
Optional Toppings:
Sour cream
Chopped chives
Cilantro
Shredded cheese
Preparation
1. Heat olive oil in a large pot over medium heat. Add the onions, garlic and cook until aromatic without color (approximately 5 minutes). Add the tomato paste and cook for 3 minutes. Add beer and bring to simmer. Add chopped canned tomatoes, chili powder, coriander, oregano and cinnamon. Bring to a boil and then simmer for 25-30 minutes.
2. In a separate pan, sauté the ground turkey with olive oil, salt and pepper.
3. Pour off the fat and add the cooked turkey to the tomato base. Add peppers, beans and continue to simmer for 10- 15 minutes. Season with salt and pepper to taste.
To Serve:
Top with optional garnishes.
Pairing - Grand Passage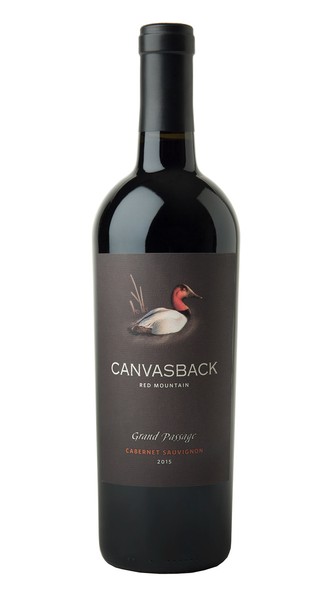 93 Points - Wine Advocate