The Virtual

Discussion Release Derby Party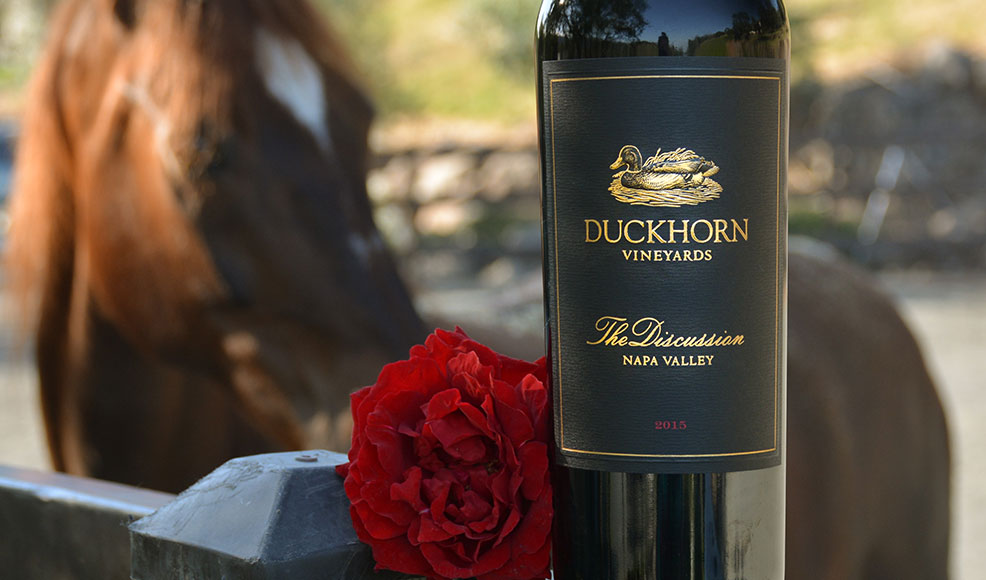 Welcome Duckhorn Portfolio's most highly anticipated event of the year into the comfort of your own home as we virtually celebrate the annual release of The Discussion and the Kentucky Derby. Be the first to enjoy the 2017 vintage of The Discussion, as well as other featured new releases, including the 2018 Three Palms Merlot with Duckhorn Vineyards winemaker, Renée Ary. Showcasing the diversity and complexity of Louisville's rich culture, join celebrity Chef Edward Lee as we pair Duckhorn wines with modern Southern cuisine. Keeping with tradition, we invite participants to dawn their best Derby attire at home for a chance to win our annual best dressed competition! Purchase any of the wine or merchandise packages below by April 23rd to delight in the fun, wine, food, live music, and more!
Chef Lee is the driving force behind the Lee Initiative, pioneering equity and diversity in the culinary industry. Duckhorn Portfolio is proud to support the Lee Initiative. Click here to learn more about how you can help power employment in the restaurant industry today.
Featured wines:
2019 Duckhorn Vineyards Napa Valley Sauvignon Blanc
2017 Duckhorn Vineyards The Discussion Napa Valley Red Wine
2018 Duckhorn Vineyards Napa Valley Merlot Three Palms Vineyard
Wine Packs Available for Purchase:
Derby Day Flight
Taste along with Duckhorn Vineyards Winemaker Renee Ary
Club Members - $275 plus tax* per household
General Admission - $295 plus shipping and tax* per household

Discussion Library Vertical
2014, 2015 and 2016 Duckhorn Vineyards The Discussion Napa Valley Red Wine
$495 plus tax – members only, shipping included (Limited one per person)

Discussion….but make it BIG!
2015 Duckhorn Vineyards The Discussion Napa Valley Red Wine 1.5L signed by Duckhorn Winemaker, Reneé Ary
$330 – members only, shipping included (Limited one per person)
* Ticket includes wine, zoom access and tasting with winemaker
** Wine will be billed separately from ticket purchase
*Guests must be 21 and over to attend. No pets are allowed at this event.
**All ticket sales are non-refundable
May 01 2021
2:00 PM to 4:00 PM
Virtual Event