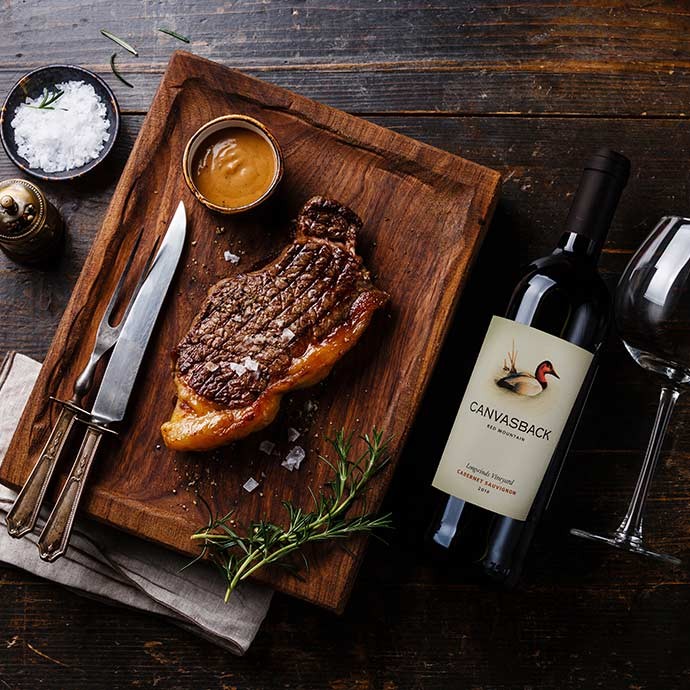 Cabs and Slabs
Join Canvasback Winemaker, Brian Rudin, as he shares our 2020 Canvasback Riesling and a selection of robust and complex Single Vineyard Cabernet's. Nothing beats the heat of the summer better than fruitful, mouth-watering wines and BBQ'd meats!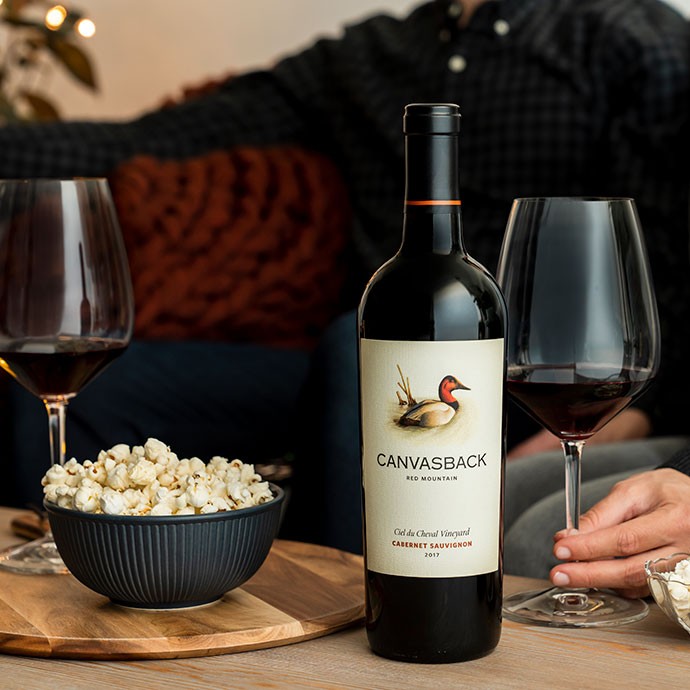 Cabernet from our Ciel du Cheval Vineyard
Enjoy a night with a glass of our 2017 Cabernet Sauvignon from our Ciel du Cheval Vineyard paired with popcorn. Representing the best of Red Mountain, this gorgeous wine expresses everything Washington has to offer.
Follow Us: @canvasbackwine